Cromos is a company that is always next to you! Excellence in work, and innovation in products and services are the registered trademarks of this company that due to its 70 years of experience is aware about the need of constant renewal for assisting clients the best way.
PRESENT IN ALL OVER BRAZIL
Cromos is currently a national capital company, present in all Brazilian states and Buenos Aires in Argentina.
SEVERAL TYPES OF PRINTING
Suitable for all kinds of printing: offset, heatset, coldset, security, flexography, rotogravure and metalgraph.
QUALITY AND COMMITMENT
Cromos won for 8 consecutive times the "Fernanda Pini" award for graphic excellence. In 2011, Cromos was awarded, for the 7th consecutive time, the "Werner Klatt" award for graphic excellence.
PANTONE® LICENSED
Cromos is licensed by Pantone®. Get in contact with one of our resellers to have further information on Pantone® and Cromos catalogs.
"The need awakens creativity" - Fritz Joachim Thrum
FOR 70 YEARSPAINTING BRAZIL
Cromos is 70 years old. Seven decades of innovation, agility and excellence, and nothing would have been possible without our clients, suppliers and employees. Each year, Cromos has more certainty that understanding the needs and experiences of our clients is what stimulates more and better work.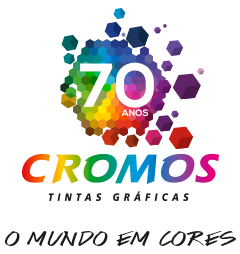 TRADITION THAT GROWS EVERY DAY!
Cromos was founded in Rio de Janeiro, on June 9th, 1944 by Mr. Alberto M. W. Pluecker, Fritz Joachim Thrum and Willi Richard Metzsch. Today, its corporate headquarters and factory is in an area of over 26.000 m2 in Fazenda Botafogo's Industrial District, in Rio de Janeiro, and also in São Paulo and Argentina.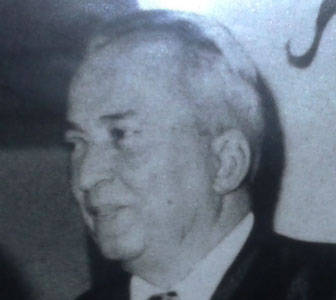 Born in Germany in 1908, he worked in various positions in banks, interned at Springer & Moeller ink factory, from 1935 to 1936, he came to Brazil as a Tintas Sprimo's employee, importing and reselling printing inks until 1944, when he founded a Chromos SA Tintas Gráficas.
Alberto Max Wolfgang Pluecker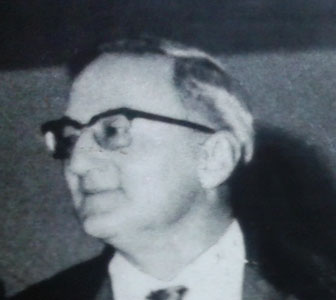 Known as "seu Joaquim", he was born in Germany in 1917, worked as an apprentice at Spring & Moeller factory, where he was sent to the branch in Rio de Janeiro in 1937. He founded Cromos S.A. Tintas Gráficas with his brother-in-law and a third Saxon. He remained in Brazil until his death, in 1999.
Fritz Joachim Thrum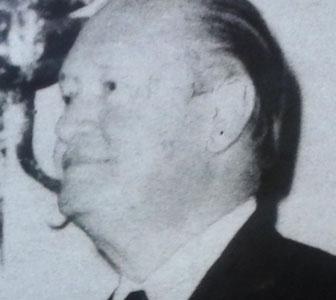 He represented Spring & Moller during the Second World War. With the industrial revolution in São Paulo, post-war, in the 50s, he moved to Brazil and founded, as a Cromos partner, the São Paulo branch in Liberdade neighborhood. This happened around 1947.
Willi Reichard Metzsch